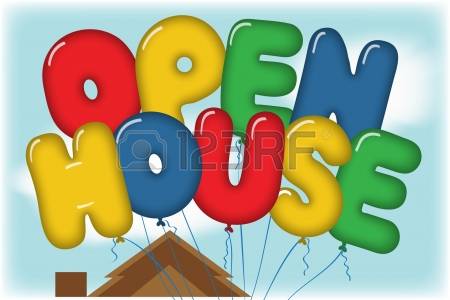 There are many reasons for your real estate professional to hold an open house. There are also many things you need to be aware of when you do have an open house.
The main reason to have an open house is to drive additional traffic to home to try to get it sold quicker. Of course, your agent will need to properly promote the open house to build the excitement of the event and drive traffic to your home.
Can the buyers afford it? Keep in mind that your Realtor doesn't have control over the financial ability of the buyers coming into your home. Many times people are driving around with nothing to do so they see a directional sign for an open house and decide to come take a look. They may or may not be in the market to purchase a home. If they are in the market to purchase, your agent has no information about them and has no idea if they have been approved for a mortgage to know if they can even afford your home.
Up to no good… Unfortunately, there are people that pose as buyers to walk trough you house for not so good reasons. There have been issues where jewelry, medications, firearms and more that have come up missing after the open house. Lock up or remove these items from the house before you put the house on the market and at the very least remove them for every showing and open house.
Guns? Talking about firearms, Texas has a law that states sellers must be aware that potential buyers might be carrying a weapon into their home. If sellers don't want firearms in their home, it is up to them to obtain and post at the front door, the sign stating that weapons are not allowed on the property.
People in your neighborhood. Neighbors also come by to see what others have done to the house to get decorating ideas and even to be nosy. Sometimes they have a friend, relative, coworker, etc. that may have an interest in the same neighborhood.
Should you do it? Given all of this, should you have an open house? YES! Make sure you, your family, and pets are away from the property during the open house. Let your agent do their job. It's always a good idea to have additional potential buyers. Most of the time the buyers coming to view your open house don't by the house they see at the open house, but some do. Why limit yourself? The more potential buyers walking through your house gets you closer to the buyer who will fall in love and want to make an offer.
Happy Open House!